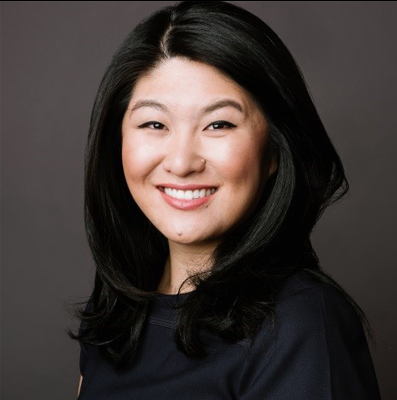 Prisca Bae
Founder, Girl President LLC
Prisca Bae is a corporate diversity expert and advocate for global women's issues. After 10 years leading diversity, women's and philanthropic initiatives in the private sector, she founded Girl President, a strategic advisory firm that works with visionary leaders and corporations to advance diversity and gender equality. 
Previously, Prisca was an executive at PepsiCo where she oversaw the gender diversity and women's strategy for the Global Diversity & Engagement Center of Excellence. She led the development and launch of a $100 million commitment to women and girls and worked with leaders company-wide on gender parity and pay equity issues. She also served as chief of staff to PepsiCo's Global Public Policy and Government Affairs group. Prior to PepsiCo, Prisca advised companies and non-profits on strategic women's initiatives as Vice President at Seneca Women, the advisory firm founded by the former U.S. Ambassador for Global Women's Issues, Melanie Verveer, and as the Director of the Women in the World Foundation, a public charity founded out of Tina Brown's Women in the World Summit at Newsweek & the Daily Beast. Prisca first transitioned into corporate social responsibility leadership at Goldman Sachs, where she managed Goldman Sachs Gives, a billion dollar charitable fund available to partners of the firm. Prisca began her career as an attorney at Latham & Watkins, LLP and received her B.A. from Columbia College, Columbia University and J.D. from the University of California, Berkeley School of Law. She lives in New York City.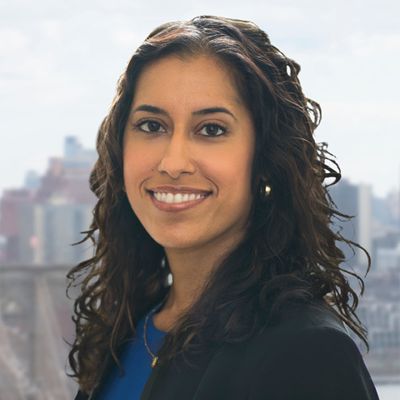 Lisette Camilo
Commissioner, Citywide Administrative Services, Office of the Mayor, New York City
As Commissioner of the Department of Citywide Administrative Services (DCAS), Ms. Camilo leads the agency that handles New York City government's real estate, procurement, contracts, personnel, and Civil Service. She was appointed to this post in January of 2016.
Ms. Camilo has a long history of public service. She was appointed as the Director of the Mayor's Office of Contract Services (MOCS) and City Chief Procurement Officer by Mayor Bill de Blasio in April of 2014, where she ensured Mayoral agencies' compliance with all legal and regulatory requirements related to the City's procurement of billions of dollars of goods and services. Commissioner Camilo began at MOCS in 2011 in the legal unit, and later served as its Acting General Counsel.
Prior to MOCS, Ms. Camilo served as Legislative Counsel to the New York City Council committees of Contracts, Juvenile Justice, and General Welfare where she drafted legislation and coordinated oversight hearings. Previously, she was an attorney practicing Immigration law at a private law firm. She began her legal career as Counsel for UNITE HERE Local 100, which represents hotel, restaurant, and commercial cafeteria food service workers.
Ms. Camilo began her involvement with the Double Discovery Center as a volunteer while a college student. Her work continued after graduation, including managing the Early Intervention program as a full time staff member and becoming a member of the Board of Friends.
Born and raised in Washington Heights, Ms. Camilo is a graduate of Columbia College, Columbia University and George Washington University School of Law.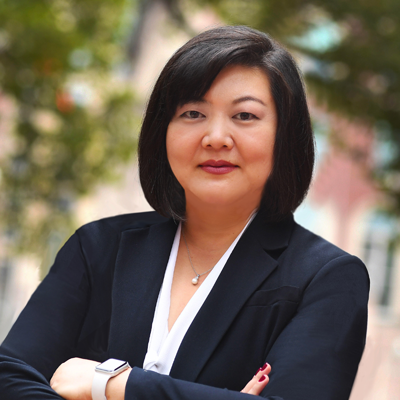 Susan Chang-Kim
Columbia College Vice Dean and Chief Administrative Officer
Susan Chang-Kim serves as the Vice Dean and Chief Administrative Office for Columbia College. With more than 20-years of experience in higher education administration, Susan has worked to build a strong, future-forward institution through astute leadership, effective management of assets, and the cultivation of cooperative relationships both within the College and across the University.
As the Vice Dean and Chief Administrative Officer of Columbia College, a role she has held since 2012, Susan is responsible for strategic planning, policy development, key administrative functions and student wellness support that informs and supports the College's mission to provide best-in-class programs and services for undergraduate students, faculty, alumni and staff. Working closely with Dean Josef Sorett, Susan coordinates with the senior leadership of the College and the University to guide and advance the dean's priorities, initiatives and partnerships.
Susan began her higher education journey in 1997 working at Teachers College in the Career Services Center. From there she joined the Center for Career Education at Columbia University, where she held several roles and was promoted to Associate Dean in 2004. She joined Columbia College dean's office in 2006 first as Director of Project Management and then the Director of Finance before being promoted to Associate Dean for Planning and Administration in 2009.
Susan earned her B.A. in Sociology from the University of Maryland and her M.A in Higher and Postsecondary Education from Teachers College.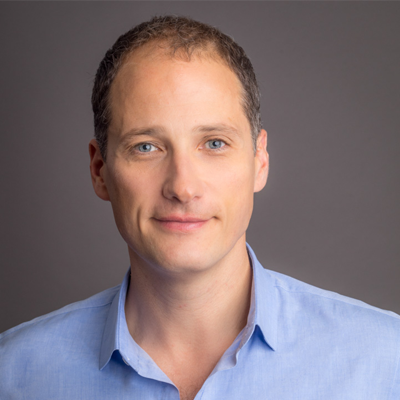 Constantine S. Dimas
Chief Business Officer, Loews Hotels & Co
Mr. Dimas' leadership is defined by perpetually creating value through forward looking vision while espousing a deep commitment to improving himself and those around him.
For the past eleven years Mr. Dimas has been proud to serve in an ever-expanding succession of roles at Loews Hotels & Co in New York City. In a company defined by its strong culture of innovation, hospitality and prudent capital stewardship he has thrived and also cherished his time in service to Loews and also to the Tisch family.
As the company's first Chief Business Officer Mr. Dimas has delivered inspired results. Since assuming his current role in 2017 he has structuring pioneering and highly complex hotel joint ventures. Mr. Dimas' most notable leadership involved the company's first ever bond offering in the development of the Loews Kansas City, an 800 guestroom $325mm public private partnership.
Mr. Dimas was also proud to structure two joint ventures with the Cordish Companies – one with the Texas Rangers and another with the St. Louis Cardinals - to develop sports resort hotels. These three projects represent in excess of $500mm and 1,300 guestrooms of active development with in excess of $600mm and 1,400 guest rooms in additional development in the Loews pipeline.
During his tenure at Loews Mr. Dimas has also served as the company's first Senior Vice President of Asset Management; Owner Relations as well as the first ever Vice President of Food; Beverage. In each role Mr. Dimas drew upon a diverse background as an entrepreneur, operations leader and executive level strategist to deliver both cash and brand value to Loews and its partners through positive cultural change and business innovation.
In addition to having owned several hospitality-related businesses, Mr. Dimas was privileged to serve as Deputy Chief of Staff to U.S. Senate Minority Leader Charles E. Schumer (D-NY). In this role, he worked on a range of issues including power deregulation, economic development for upstate NY and also aided in launching several New York State based businesses. He has also developed multi-family Section 8 properties for a national residential real estate firm.
A graduate of Columbia College of Columbia University with a degree in philosophy, Mr. Dimas is a past Chair of the Board of Friends of the Double Discovery Center. He is also a Trustee of Riverspring Health, one of America's most respected diversified elder care non- profits and MLTCs. He is also Treasurer of Friends of Schumer, Senator Schumer's fundraising entity. Mr. Dimas resides with his amazing wife and awesome son in Bronxville, New York.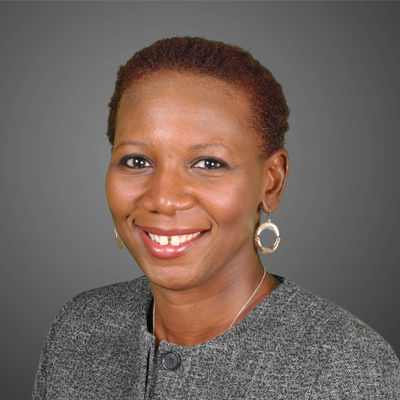 Natalie K. Edwards, Chair
Managing Director, APIS & Heritage Capital Partners
Natalie K. Edwards is Managing Director at APIS & Heritage Capital Partners. Ms. Edwards was most recently a Managing Director at Citigroup Inc. and the Head of the Corporate M&A Legal team. As the Head of Corporate M&A Legal, she managed global strategic proprietary M&A for the Global Consumer Bank and the Institutional Clients Group and worked closely with Citi's functional groups (HR, tax, accounting policy, compliance, intellectual property, etc.) that supported those business units.
Ms. Edwards has over 20 years' experience advising major corporations and businesses on complex acquisitions, disposals, joint ventures and strategic alliances. She, prior to her role at Citi, was a senior M&A lawyer at Linklaters LLP in its offices in New York and London and counsel in its office in Shanghai. She started her career at Cravath, Swaine & Moore LLP, which included a rotation in its London office.
Ms. Edwards is an A Better Chance scholar that attended the Dana Hall School in Wellesley, Massachusetts. She is also a graduate of Columbia College and Columbia Law School.
Ms. Edwards is also a member of the Board of Trustees of the Lilac Preservation Project (America's only surviving steam-powered lighthouse tender) and a member of the Board of Friends of the Double Discovery Center (which works with low-income, first-generation college bound youth in NY).
Frank Garcia
Director, Axonic Capital
Mr. Garcia is Director at Axonic Capital, a New York based trading and investment firm that manages client capital through structured credit, systematic mortgage, mezzanine lending and real estate strategies. He is responsible for trading of residential mortgage backed securities in North America and Western Europe. Mr Garcia oversees a portfolio of ~1bn in residential mortgage backed securities and hundreds of loans and physical assets across Spain.
Mr. Garcia is a graduate of Riverdale Country Day School and obtained his B.A. Financial Economics from Columbia College.
Cristina Cue Gil
Founder, Soma J, LLC & Permian Basin Hispanic Medical Society Foundation
Ms. Cue Gil is co-founder of Soma J LLC, a real estate management company, as well as founding Board Member of the Permian Basin Hispanic Medical Society Foundation (PBHMSF), a non-profit organization that brings together medical professionals to serve the Permian Basin community in Texas by providing much needed health services and resources. Currently, she serves as the Treasurer for the PBHMS Foundation. The Foundation fundraises and annually awards scholarships to local students pursuing a career in the medical field.
Prior to her real estate and philanthropic work, Ms. Cue Gil had an extensive career in finance with positions in investment management at Morgan Stanley, which included working in New York, Tokyo, and Philadelphia. She has since worked in credit management at ACE INA Insurance Company; and most recently as a financial analyst at the oil and gas operator, Kinder Morgan.
Ms. Cue Gil has served on the boards of the Crisis Center of West Texas and the Junior Leagues of Corpus Christi and Odessa as well as the Gulf Coast Humane Society. She recently served as the PTA President of her children's school.
Ms. Cue Gil graduated with a B.A. in Economics from Columbia College, earned a Master of Liberal Arts from the University of Pennsylvania and earned a Certificate in Accounting in Finance from the Wharton School of Business at UPENN.  She currently lives in Odessa, Texas with her husband and three children.
Eldridge Gray
Managing Director, Seven Post
Mr. Gray has worked in the investment industry for 34 years.  At Seven Post, he is a member of the Executive Investment Committee and advises clients regarding broad asset allocation strategy, risk management, alternative investments and asset/liability planning.  Prior to joining Seven Post, Mr. Gray was Managing Director in the Investment Management Division and Vice President in the Securities Division of Goldman Sachs.  Previously, while based in Hong Kong, he worked in distressed debt investing for the $1.5 billion GS Asian Special Situations Fund.
Mr. Gray served as Chair of the Board of Friends of the Double Discovery Center in its early years. He is a Regent of the California Tribal College; Co-Chair of Board of Directors of BUILD, a national high school entrepreneurship program; and an at-large member of the San Francisco Estate Planning Council, and a former Trustee of The Nueva School.
Mr. Gray received B.A. from Columbia College, Columbia University and an M.B.A from The Wharton School.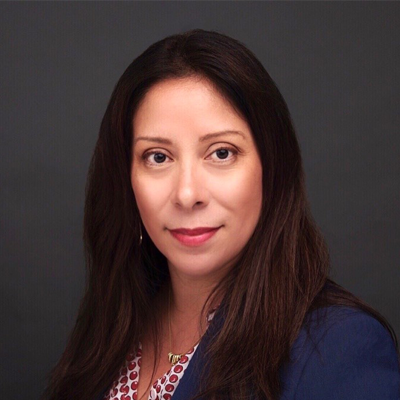 Maria Ramirez Jurgens
Former DDC Counselor, Upward Bound and Talent Search
With almost a decade of prior experience working at DDC, Ms. Ramirez Jurgens provides an uncommon perspective that serves as a bridge between the collective experience of past generations of alumni, volunteers, and staff who remember DDC in Ferris Booth Hall during the 1990's with those who are carrying out and benefiting from DDC's mission today in Lerner Hall.
During her time at DDC, Ms. Ramirez Jurgens served as a Counselor for the Upward Bound and Talent Search programs and Director of the Early Intervention program.  She also served as the DDC Volunteer Outreach Coordinator recruiting Columbia University students and faculty to teach, tutor and mentor DDC students. 
Ms. Ramirez Jurgens formally returned to the DDC family as a member of the Board of Friends after obtaining her Master's degree from NYU in education and technology, and then working for several well known television and media companies that value the importance of children's education, including Sesame Workshop, Nickelodeon and the Center for Children and Technology. She is a graduate of Columbia College and an active Columbia University alumni community leader.
Roger Lehecka
Partner, R&R Education Consultants, Former Dean of Students, Columbia College
Born and raised in New York City, Mr. Lehecka attended public schools before enrolling at Columbia College where he was elected to Phi Beta Kappa and graduated with honors. He subsequently earned graduate degrees from  Harvard and Columbia.
As an undergraduate, Mr. Lehecka was a co-founder of Project Double Discovery, now known as the Double Discovery Center, which in 1965 was a pilot program for Upward Bound.
He spent 19 of the 33 years that he worked at Columbia as Dean of Students of Columbia College (1979–98) and 30 years as an officer of its Phi Beta Kappa chapter. He also spent 20 years as Columbia University's representative on the Ivy Policy Committee, including six as its chair.
As Dean of Students, Mr. Lehecka made increasing the overall College graduation rate and eliminating racial disparities in graduation rates his first priorities; both those goals were achieved. An early advocate for the admission of women to the College, he played a role in its smooth transition to coeducation. He oversaw the expansion of Columbia's New York State Higher Education Opportunity Program into a National Opportunity Program and helped to begin and shape the program of resident professors in several college residence halls. Integrating academic life and residential life, and having his staff understand the primacy of Columbia's academic mission, were important priorities for him as Dean of Students.
Although Mr. Lehecka retired as an administrator in December 2004, he continues to serve Columbia, including more than 30 years on the Board of Friends of the Double Discovery Center. Since 2007, he has taught an undergraduate seminar at Columbia on Equity and Access in American Higher Education. In February 2015, he received the Heritage Award from Columbia's Black Alumni Council.
As the principals in R&R Education Consultants, Mr. Lehecka and his wife Ria M. Coyne have helped companies and foundations develop and run college scholarship programs for needy students. Their clients have included the Lenfest Foundation, which serves rural Pennsylvania students, and the New York Times College Scholarship Program, which serves New York City students.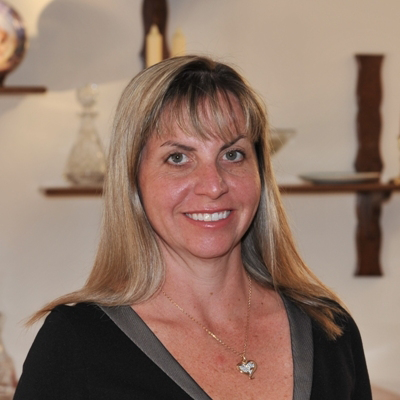 Kristi Kennedy
CEO and Principal, Select Business Solutions
Ms. Kennedy is currently the CEO and a principal of Select Business Solutions, a mainframe software company focused on delivering secure, scalable and reliable enterprise solutions to fortune 500 companies and governmental agencies.  Notably some of the largest banks in the world run Select's Nomad product, including Deutsche Bank, Bank of America and BNP Paribas.  Kristi was also most recently CEO and a principal of Robocom Systems International, a supply chain execution software company focusing on delivering warehouse management solutions for large to midsize companies.  Clients included Smithfield Foods, the Liquor Control Board of Ontario, Moen, the FAA and Abbott Laboratories.  Robocom was acquired by CAI Software in June of 2020.
Much of Kristi's career has focused on mergers and acquisitions. Prior to joining Select and Robocom, Kristi was the Chief Operating Officer for Allen Systems Group, Inc., a global enterprise software company, where she led Allen Systems Group's acquisition campaign which began in 1998 and consisted of over 30 acquisitions.
Kristi is a graduate of Columbia College and Columbia Law School.  During her time at Columbia, Kristi served as a tutor, counselor and head resident for DDC.  Kristi lives in Beaver Creek, Colorado with her husband and their five children.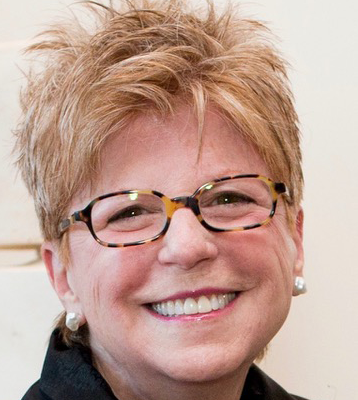 Helen L. Stambler Neuberger
Chair, Board of Directors, National Dance Institute
Ms. Stambler Neuberger was present at the beginning of Double Discovery, living in the dorms with the high school students in the program's first summer in 1965. She also taught a course in Constitutional Law at Double Discovery in the summer of 1967. Ms. Stambler Neuberger has served on the Board of Double Discovery Center since 2014.
A strong sense of social justice has guided Ms. Stambler Neuberger's life.  A deeply committed advocate for the arts and education, she spent her entire professional career helping children and adults with the greatest needs. She taught in Harlem; coordinated school-based and collaborative arts programs in the Washington Heights/Inwood section of Manhattan and citywide; and went on to become Director of Arts and Cultural Education for the New York City Public Schools.
Ms. Stambler Neuberger is Chair of the Board of Directors of National Dance Institute. NDI was founded in 1976 by New York City Ballet principal dancer Jacques d'Amboise in the belief that the arts have a unique power to engage all children—regardless of background, ability, or socioeconomic status - and motivate them toward excellence. NDI students work collaboratively with rigor and joy, think creatively and act with empathy. Since its founding, NDI has impacted the lives of over two million children imparting skills critical to their success, both in school and in life. 
Ms. Stambler Neuberger is Immediate Past Chair of the Board of the Neuberger Museum of Art, serves on the Arts Advisory Council of Hunter College and has been a consultant to arts organizations seeking to develop programs for schools.
Ms. Stambler Neuberger earned a B.A. in Political Science from Barnard College, and a M.Ed. from Harvard University Graduate School of Education, each on full scholarship. She was a Fulbright Fellow to China, Hong Kong and Taiwan in 1990 to study Chinese Arts in Transition. For her work in building collaborations between the public schools and many arts organizations and museums, Ms. Stambler Neuberger received the prestigious Schools and Culture Award in 1986 from the Mayor of New York.  She was a Fellow at the Institute for Educational Leadership and was elected to Pi Lambda Theta Honor Society for Women in Education.
Ms. Stambler Neuberger is a painter and, with her husband, Jim Neuberger, enjoys collecting art from a wide range of cultures.
Jacqueline Martin
Ms. Martin has over two decades of experience in financial services, project management and private investing in the US, UK, Asia and the Emerging Markets. She holds a BA in Economics from Columbia College at Columbia University, an MBA in Finance, Entrepreneurial Management and E-commerce from The Wharton School at the University of Pennsylvania and is completing an ALM in Government at Harvard University.
Ms. Martin is the proud mother of a 6 year old. She dedicates her free time to mentoring, helping charitable organizations fundraise and supporting various initiatives dedicated to women, children, education, special needs and cancer research.
Rene Plessner
President, Rene Plessner Associates
Born in Belgium and raised in the United States, Mr. Plessner graduated from Columbia College. He began his career at Helena Rubinstein and also held positions at Lehn & Fink and Revlon. Entering business for himself, he started Spectrum Cosmetics, Inc., a manufacturer of a prestige cosmetics line for black women. In 1972, he founded Rene Plessner Associates, Inc., an executive search firm committed to finding corporate executives who are both business-minded and creatively inspired.
Rene Plessner Associates, Inc. is a boutique executive search firm founded over 25 years ago specializing in recruiting for entrepreneurial companies including cosmetics and image-driven firms. There is a particular emphasis on finding talented individuals for entrepreneurial companies, but whether a large corporation or a family-owned business, the common desire and requirement on the part of our client is a thorough understanding of their recruiting needs.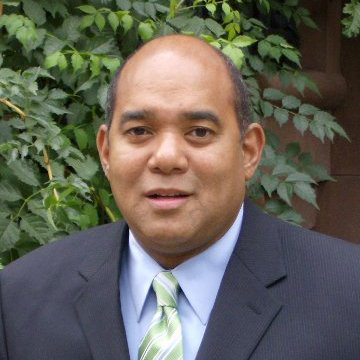 Mozelle Thompson
CEO, Thompson Strategic Consulting
Mozelle W. Thompson is CEO of Thompson Strategic Consulting where he has provided legal, policy and business advice to innovative companies like Facebook, Samsung, Disney and many startups. Thompson is a regular guest on news outlets like CNBC and CNN where he speaks about economic, regulatory and technology issues.  He also serves on several corporate and non-profit boards.
Thompson was a Team Leader of Economics and Finance cluster in Obama/Biden Transition where he led the review of the US Securities and Exchange Commission, (SEC). From December 1997 until August 2004, Thompson served as a Commissioner on the US Federal Trade Commission where he developed leadership roles in such areas as international consumer protection, high technology antitrust, data privacy and intellectual property. He also served as Chairman of the OECD Committee on Consumer Policy where he established groundbreaking policies to promote competition and protect consumers around the world. This role was particularly critical during the growth of today's high technology industry and it was where he produced the first international standards for e-Commerce.
Prior to the FTC, Thompson worked for Treasury Secretaries Lloyd Bentsen and Robert Rubin, serving as Principal Deputy Assistant Secretary of the Treasury where he was responsible for Government Financial Policy.  Before going to Washington, Thompson worked for Governor Mario Cuomo, serving as Acting Executive Director, Secretary and General Counsel of the New York State Housing Finance Agency, (HFA), the State of New York Mortgage Agency, (SONYMA), New York Medical Care Facilities Finance Agency, (MCFFA), and their sister agencies.  He also practiced law with the firm of Skadden, Arps, Slate, Meagher & Flom in New York.
Thompson is a graduate of Columbia College and Columbia Law School, and received his MPA from Princeton University's School of Public and International Affairs. He has taught at Fordham, Princeton and Stanford universities and has received numerous awards in recognition of his work, including the Distinguished Service Award by the UC Berkeley School of Law and its Center for Law and Technology. In 2000, he was the third recipient of the Black Heritage Award from the Columbia Black Alumni Council, and in 2014 he was awarded the John Jay Award by Columbia College.  In 2016, Columbia University gave him its highest alumni honor – the Alumni Medal, and in 2020 he was awarded the Hong Yen Chang Award from the Asian American Bar Association of New York and the Columbia Law School Association.
At present, Thompson serves on the Columbia College Board of Visitors and is a member of the Strategic Planning Committee of the Columbia Alumni Association. He also serves on the boards of the Asian Columbia Alumni Association and the Lenfest Scholars Foundation.  He has also previously served on the leadership of the American Bar Association and the boards of several organizations supporting underserved communities.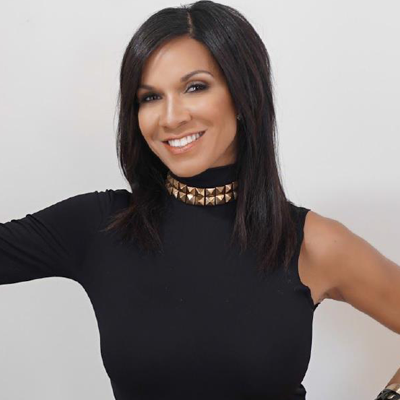 Cathleen Trigg-Jones
Founder/Producer, Catscape Productions
Ms. Trigg-Jones is an Emmy Award-winning Journalist, Executive Producer, Philanthropist, Media Coach, Author, and Actress.  
For over two decades, Ms. Trigg-Jones has dedicated her time, energy and expertise to giving others a platform to share their stories in all aspects of television, marketing, advertising.  
Ms. Trigg-Jones' full-service, multi-media production & marketing agency, Catscape Productions, is a collective & incubator for women in film and television focused on producing content that is responsible, entertaining and socially charged in hopes of changing the landscape of how women are portrayed in the media, in front of and behind the camera.
In 2018, she leveraged the 18 years she spent as CMO of Lexington Plastic Surgeons, leading to the growth & success of multi-million-dollar medical practice, to found Trigg Global Media Group, a media consulting firm providing strategic marketing, advertising, branding and business support to CEO's and Fortune 500 companies.
Ms. Trigg-Jones has won numerous awards for her professional and philanthropic affiliations. She is an EMMY award-winner, has been recognized by Black Women In Media, and 2018 received the BMW "Women of Excellence" Award and the CASA of Essex County "Child's Hero" Award.
Ms. Trigg-Jones is a member of The Screen Actors Guild, The American Federation of Television and Radio Artists, The New York and National Association of Black Journalists, the New York-New Jersey Minority Supplier Development Council, and Delta Sigma Theta Sorority, Inc. In addition, she serves on the board of AHEAD, a not-for-profit organization that provides educational, health and agricultural resources to underserved communities around the world.
In 2008 Ms. Trigg-Jones created "The Trigg House," a not-for-profit 501(c)3 organization that provides services, including housing, education, mentorship and counseling to teens aging out of the foster care system to help them transition into the real world, a cause near and dear to her having been a product of the foster care system herself.